Weekly Blog Wrap-Up (October 23 – October 26, 2023)
Welcome to the TuxCare Weekly Blog Wrap-Up – your go-to resource for the latest insights on cybersecurity strategy, Linux security, and how to simplify the way your organization protects its data and customers.
At TuxCare, we understand the importance of safeguarding your valuable data and ensuring the smooth operation of your Linux infrastructure. That's why our team of Linux and open-source experts is dedicated to providing you with the most up-to-date information, Linux tips, and patch management solutions.
In each edition of our Weekly Blog Wrap-Up, you'll get a short breakdown of all our informative and thought-provoking blog posts from the past week. Whether you're seeking expert insights into Linux security best practices, practical tips to optimize your system performance, or comprehensive strategies to streamline patch management, you'll find it all here!
We believe that knowledge is key to staying one step ahead in the ever-evolving world of Linux security, and our goal is to empower your organization with the tools and expertise needed to strengthen your Linux environment.
Feel free to click on the following blog post summaries to check out each in its entirety:
Read this blog post to discover the power and flexibility of QEMU Hypervisors, an open-source solution revolutionizing virtualization. Dive deep into its installation, network setup, virtual disk creation, and critical management tips. Plus, explore essential security considerations when combining it with AlmaLinux.
CentOS 7 has long been a trusted foundation for cloud infrastructure, but its impending end of life in 2024 poses risks for continued use in modern cloud setups. Read this blog post to learn about the standout features that made it a cloud favorite, from its compatibility with RHEL and its vast community support to its cost efficiency. As the curtain closes on CentOS 7, this blog post gives you migration strategies to secure alternatives and explains how extended support options can protect your organization beyond the end-of-life date.
Supply chain attacks have soared by a shocking 742% between 2019 and 2022, emphasizing the dire risks third-party software brings to businesses. This blog post dives into real-world examples like the infamous Log4j vulnerability, revealing the global impact and complexities of these attacks. Read this blog post to find out about advanced defense strategies, the evolution of attack techniques, and tools that fortify against this ever-growing cyber threat.
AMD's Zen 3 and Zen 4 CPUs face a new speculative side-channel attack named "INCEPTION" (CVE-2023-20569), reminiscent of prior attacks like Spectrev2 and Branch Type Confusion. This potentially exposes data confidentiality, allowing attackers to manipulate return address predictions and execute speculative commands. This blog post explores the risks, implications, and AMD's recommended mitigation strategies to protect your systems from this emerging threat.
Summary
Article Name
Weekly Blog Wrap-Up (October 23 - October 26, 2023)
Description
TuxCare helps organizations take care of support, maintenance, & security for Enterprise Linux systems. Read our weekly wrap-up
Author
Tim Walker
Publisher Name
TuxCare
Publisher Logo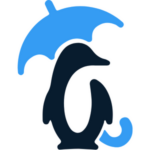 Looking to automate vulnerability patching without kernel reboots, system downtime, or scheduled maintenance windows?
Become a TuxCare Guest Writer