The Future of CentOS 7 in Modern Cloud Infrastructure
Cloud infrastructure is the underlying foundation of hardware and software elements that enable the delivery of cloud computing services through the Internet. It offers the tools and services required to support a range of cloud-based applications, data storage, and computing processes. Cloud infrastructure typically includes servers, storage, networking components, virtualization technologies, orchestration and management tools, etc. 
CentOS 7 is one of the common solutions for deploying and managing various workloads in cloud infrastructures. However, it's important to remember that CentOS 7 will reach end-of-life status on June 30, 2024. With no official support and security updates, the role and applicability of CentOS 7 in modern cloud infrastructure will be affected.
Benefits of CentOS 7 in Modern Cloud Infrastructure
CentOS 7 was released in 2014 and will be supported until 2024. Due to its stability and long-term support, many enterprises and organizations relied on CentOS 7 for hosting critical workloads in cloud environments. Additionally, with its consistent release cycles, it became a reliable solution for organizations to utilize in cloud infrastructure.
Some key features of CentOS 7 that make it an ideal choice for the modern cloud infrastructure are as follows:
Compatibility: CentOS is binary-compatible with its upstream source, Red Hat Enterprise Linux (RHEL). This compatibility allows organizations to create and test their apps on CentOS and then seamlessly migrate them to RHEL if necessary. It is especially helpful in hybrid cloud setups where both RHEL and CentOS systems might be in use.
Package Availability: It is easier to install and manage the packages needed for cloud workloads with the CentOS software repository. The availability of packages is essential for configuring and customizing cloud instances to achieve specific requirements. 
Security Updates: CentOS 7 receives frequent security fixes, ensuring that the computing environment remains secure. As security vulnerabilities could result in data breaches and other security issues, these patches are essential for maintaining the security of cloud infrastructures.
Community Support: Users of CentOS can share information, troubleshoot problems, and find answers to their queries thanks to its big and active user community. For cloud administrators and developers, this community support is valuable.
Cost-Efficiency: Another major advantage is its open-source nature, which makes it a cost-effective solution for organizations looking to cut licensing costs in their cloud deployments.
Virtualization Support: This distribution includes support for various virtualization technologies, such as KVM and Docker, making it suitable for cloud environments that leverage virtualization for resource management and isolation.
Automation and Orchestration: CentOS 7 can be integrated into automation and orchestration frameworks, such as Ansible, Puppet, or Chef, to manage cloud infrastructure at scale. This is crucial for cloud service providers and businesses running large-scale cloud environments.
Future of CentOS 7: End of Life is Near
CentOS 7 has been a trusted choice for cloud infrastructure deployments, but its end-of-life (EOL) date raises important questions about its future role in modern cloud environments. After June 30, 2024, there will be no further official updates, including security patches and bug fixes. Using an operating system that is no longer supported is a significant security risk because it can expose your infrastructure to vulnerabilities that attackers can exploit.
Also, it may not be suitable for modern cloud infrastructure that requires access to the latest features, tools, and technologies. The supported operating systems backed by the vendor will also offer improved performance, security, and compatibility with cloud services. This can lead to better performance and more features for your cloud-based applications.
Therefore, it is crucial to utilize an operating system alongside long-term support, such as CentOS Stream or other other great alternatives like AlmaLinux or Rocky Linux. 
Solutions for CentOS 7 End of Life
You can continue using CentOS 7 in modern cloud infrastructures, but the problem is that you won't receive any security updates after the EOL date. Consequently, you either need to pick a different Linux system or figure out a way to keep using CentOS 7 longer.
If you are using a CentOS 7 server, it is already time to make plans for the end of life, and you need to hurry to migrate. However, rushing is not a good idea, as it requires a lot of time and planning for the migration.
One of the best alternative distributions for CentOS 7 is AlmaLinux. You can discover how to migrate from CentOS 7 to AlmaLinux 8 or 9 seamlessly in this step-by-step guide.
But, if you do not want to proceed with a migration and need some more time with CentOS 7, you can opt for TuxCare's Extended Lifecycle Support for CentOS 7. It includes extended support for up to 4 years after the end-of-life period. You can enjoy a safe and secure computing environment while TuxCare takes care of supplying you with security patches. This also gives you time to strategize your eventual migration and helps avoid non-compliance. 
TuxCare has already extended support for CentOS 6 and 8 for another 4 years, and will do the same for CentOS 7 months before the EOL date even arrives.
Final Thoughts
Many people still use CentOS 7 in modern cloud environments, but now it's time to say goodbye. It may still be functional for some use cases, but it is not recommended for modern cloud infrastructure, due to the fact that official security support will end soon. CentOS 7 users should migrate to supported and up-to-date alternatives, like AlmaLinux or Rocky Linux.
Alternatively, they can gain an additional four years of vendor-grade support with TuxCare's Extended Lifecycle Support. TuxCare will provide security patches for CentOS 7 even before the end-of-life date, which arrives in June 2024, so you don't have to worry so much about this impending EOL period.
Schedule a conversation with a TuxCare expert to learn more about Extended Lifecycle Support for CentOS 7 and how it works.
Summary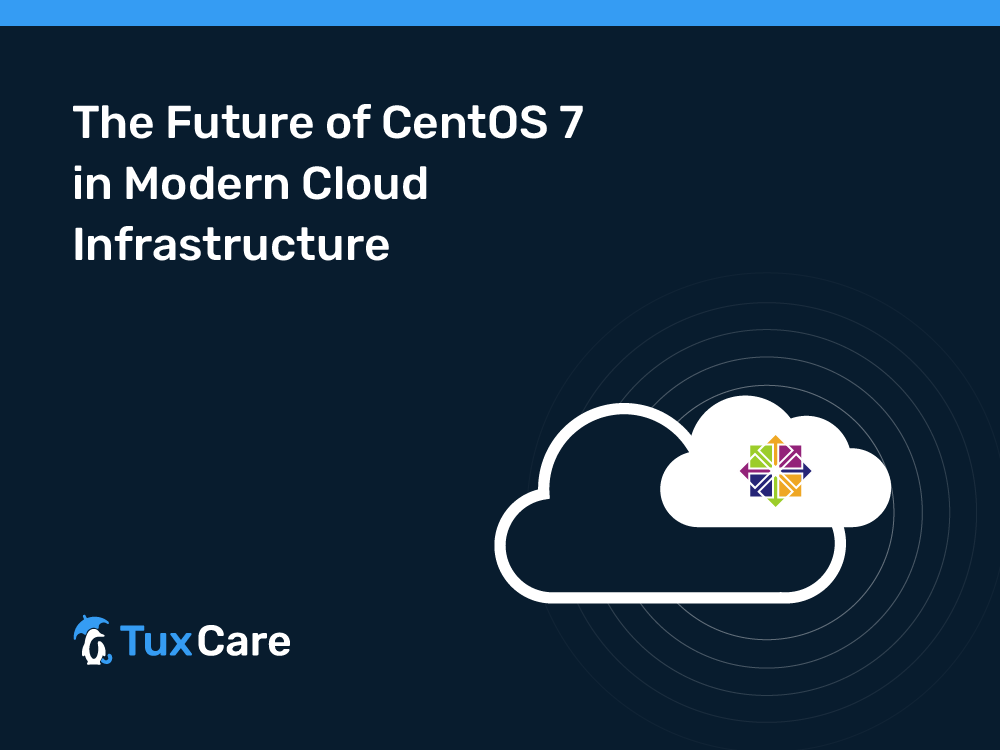 Article Name
The Future of CentOS 7 in Modern Cloud Infrastructure
Description
Explore the future of CentOS 7 in modern cloud infrastructure as it nears its EOL. Learn about the problems and solutions
Author
Rohan Timalsina
Publisher Name
TuxCare
Publisher Logo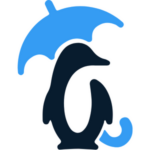 Looking to automate vulnerability patching without kernel reboots, system downtime, or scheduled maintenance windows?
Become a TuxCare Guest Writer