Weekly Blog Wrap-Up (October 9 – October 12, 2023)
Welcome to the TuxCare Weekly Blog Wrap-Up – your go-to resource for the latest insights on cybersecurity strategy, Linux security, and how to simplify the way your organization protects its data and customers.
At TuxCare, we understand the importance of safeguarding your valuable data and ensuring the smooth operation of your Linux infrastructure. That's why our team of Linux and open-source experts is dedicated to providing you with the most up-to-date information, Linux tips, and patch management solutions.
In each edition of our Weekly Blog Wrap-Up, you'll get a short breakdown of all our informative and thought-provoking blog posts from the past week. Whether you're seeking expert insights into Linux security best practices, practical tips to optimize your system performance, or comprehensive strategies to streamline patch management, you'll find it all here!
We believe that knowledge is key to staying one step ahead in the ever-evolving world of Linux security, and our goal is to empower your organization with the tools and expertise needed to strengthen your Linux environment.
Feel free to click on the following blog post summaries to check out each in its entirety:
We are thrilled to introduce our Extended Security Update (ESU) service for AlmaLinux OS, amplifying the stability and flexibility of TuxCare's Enterprise Support offerings. This enhancement, paired with customizable bundles, delivers top-notch support while catering to individual customer needs and embracing AlmaLinux's compatibility with RHEL. Read this full blog post to get all the details of this announcement.
A newly discovered vulnerability, CVE-2023-4863, in libwebp's handling of Huffman encoding tables poses a widespread threat, potentially affecting a multitude of applications and platforms, including major browsers and mobile devices. This zero-click attack, already exploited in the wild and linked to the notorious Pegasus spyware, can compromise systems with a single malicious image. Read this blog post to get all the information you need to know about this critical vulnerability.
Linux has emerged as the go-to operating system for IoT devices, thanks to its customizable nature, lightweight design, and robust security features. With a plethora of Linux-based distributions available, from Raspberry Pi OS to Zephyr, choosing the right one hinges on various considerations, such as hardware compatibility, security needs, and scalability. Check out this blog post to discover why Linux is ideal for IoT and how to select the perfect Linux distribution for your IoT project.
Transitioning to AlmaLinux? This blog post highlights the nuances of enhancing its security – from fundamental SSH hardening and firewall configurations to advanced intrusion detection and FIPS compliance. Read the full post to discover best practices and tools that will fortify your environment, ensuring a seamless integration with your existing systems. A secure AlmaLinux setup awaits you!
Summary
Article Name
Weekly Blog Wrap-Up (October 9 - October 12, 2023)
Author
Tim Walker
Publisher Name
TuxCare
Publisher Logo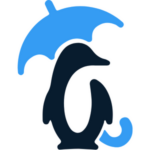 Looking to automate vulnerability patching without kernel reboots, system downtime, or scheduled maintenance windows?
Become a TuxCare Guest Writer