Weekly Blog Wrap-Up (September 25 – September 28, 2023)
Welcome to the TuxCare Weekly Blog Wrap-Up – your go-to resource for the latest insights on cybersecurity strategy, Linux security, and how to simplify the way your organization protects its data and customers.
At TuxCare, we understand the importance of safeguarding your valuable data and ensuring the smooth operation of your Linux infrastructure. That's why our team of Linux and open-source experts is dedicated to providing you with the most up-to-date information, Linux tips, and patch management solutions.
In each edition of our Weekly Blog Wrap-Up, you'll get a short breakdown of all our informative and thought-provoking blog posts and video blogs from the past week. Whether you're seeking expert insights into Linux security best practices, practical tips to optimize your system performance, or comprehensive strategies to streamline patch management, you'll find it all here!
We believe that knowledge is key to staying one step ahead in the ever-evolving world of Linux security, and our goal is to empower your organization with the tools and expertise needed to strengthen your Linux environment.
Feel free to click on the following blog post and video blog summaries to check out each in its entirety:
Even the sparkling world of Las Vegas casinos isn't safe from cyber threats! Discover how major establishments like MGM Resorts and Caesars Entertainment were just rocked by ransomware attacks, losing millions and facing tough decisions on ransom payments. This blog post looks into the vulnerabilities exploited, crucial lessons learned, and the undeniable importance of addressing the human factor in cybersecurity.
Uncover the top 10 security tips for hardening your Linux system against cyber threats. This blog post explains essential practices like enabling strong authentication, leveraging SSH key pairs, and the importance of regular security audits. Remember, Linux security isn't just a one-time setup; it's a continuous journey. Read the full post to stay ahead of vulnerabilities!
Take a look into the intriguing world of supply chain attacks where malware specifically targets development software, as showcased by the "Octopus Scanner" which infected Java applications via the NetBeans IDE. This blog post explores how this discreet menace embedded itself, propagated, and outsmarted typical security measures, emphasizing the need for a secure software supply chain. With open-source vulnerabilities and advanced threats on the rise, this blog post teaches the importance of sourcing from trusted repositories and which tools can help you do so.
Explore the intricacies of risk compliance in an AlmaLinux environment, a rising CentOS alternative, and understand the significance of aligning with industry standards to safeguard against security threats. This blog post peers into the potential pitfalls of non-compliance, from legal repercussions to reputational damage, and provides concrete strategies, from regular system monitoring to the wonders of automated patching.
Summary
Article Name
Weekly Blog Wrap-Up (September 25 - September 28, 2023)
Description
TuxCare Weekly Blog Wrap-Up – your go-to resource for the latest insights on cybersecurity strategy, Linux security and more
Author
Tim Walker
Publisher Name
TuxCare
Publisher Logo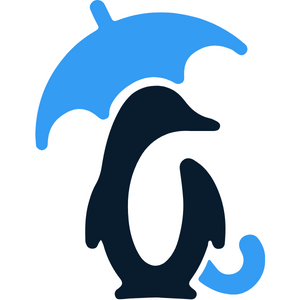 Looking to automate vulnerability patching without kernel reboots, system downtime, or scheduled maintenance windows?
Become a TuxCare Guest Writer