ONLYOFFICE Docs 7.4 Released: This is What's New
ONLYOFFICE is a free and great alternative to Microsoft Office, making it a popular choice among users. A new version, ONLYOFFICE Docs 7.4 has been released with many new updates and improvements, including drawing, radar charts, document combining, spreadsheets updates, and more.
ONLYOFFICE 7.4: New Updates
Freehand Drawing
Now you can unleash your creativity by making your own freehand drawings directly on slides using a pen or highlighter. It also allows you to customize your drawings by choosing a desired color and line thickness.
In addition, color name tips and an eyedropper tool are included in the editors' color palettes to help users with color selection and identification.
Radar Charts
Users can insert radar charts into sheets, docs, or slides for illustrating multivariate data through clear and visually appealing graphs.
It is available at Insert tab -> Chart -> Radar (Radar / Radar with markers / Filled radar.
Combine Documents
With this release, you can merge two versions of a document into one. So, this feature can be handy for those who frequently work with document reviews and deal with multiple versions of the same file containing numerous suggestions and revisions.
When combining documents, all files are merged as they are, and the unsolved tracked changes remain in the merged document. This means you can accept or reject these changes as needed.
Go to the Collaboration tab -> Combine.
Objects Saving as Pictures
You can save objects such as shapes, charts, Text Art, text boxes, and Smart Art created within your documents, spreadsheets, or presentations. You can also export them as transparent PNG images and use them in future projects.
How to: object context menu -> Save as picture
Export as images
Furthermore, you can now save your text documents and spreadsheets as PNG and JPG pictures, allowing you to easily share files in image format.
File tab -> Download as
Spreadsheets Improvements
New formulas, such as SEQUENCE, XMATCH, EXPAND, FILTER, ARRAYTOTEXT, and SORT, are introduced in Spreadsheets. In addition, it now comes with the new setting "Show values" for quickly displaying values in different ways. Also, context menu options are added for Pivot tables.
Upgraded Plugins
With the extended API, plugins now offer limitless windows for executing custom scripts. They can be seamlessly embedded in the editor's context menu, providing greater flexibility and expanding the range of plugin applications. Furthermore, the ChatGPT plugin is updated and comes with more functionalities like word analysis, image generation, text summarization, keyword generation, and translation.
Other Improvements
Some other notable changes in the ONLYOFFICE document editor include:
Additional localization options
Updated interface scaling options: 250%, 300%, 350%, 400%, 450%, and 500%.
Improvements to the form creator
New features in the document editor
The new version of OnlyOffice is available to download here. It is also available for Linux distributions, such as Debian, Ubuntu, CentOS, RHEL, etc. For detailed information on new features, refer to the full changelog.
The sources for this article include a story from It's Foss News.
Summary
Article Name
ONLYOFFICE Docs 7.4 Released: This is What's New
Description
Read this blog post to find out new features and improvements included in ONLYOFFICE Docs 7.4 to boost productivity and user experience.
Author
Rohan Timalsina
Publisher Name
TuxCare
Publisher Logo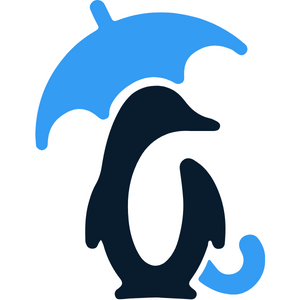 Looking to automate vulnerability patching without kernel reboots, system downtime, or scheduled maintenance windows?
Become a TuxCare Guest Writer