Linux Kernel 6.4 EOL: Shift to Linux 6.5 for Updates
Released three months ago, Linux kernel 6.4 has officially reached its End of Life (EOL) status. That means it will no longer receive any updates from the official vendor, including security bugs and fixes. The last maintenance update, Linux 6.4.16, was made available along with the announcement of Linux kernel 6.4 EOL on 13 September 2023.
Some Highlights of Linux Kernel 6.5
Wi-Fi 7 Support
MIDI 2.0 Support
UEFI Unaccepted Memory Support
Intel SoundWire ACE2.x Support
AMD FreeSync Video Support
Find other features and improvements here.
Issues with the Linux Kernel 6.4 EOL
When the kernel reaches the end of life, it will stop receiving official support and and no longer be maintained. However, if your distribution still uses the EOL kernel, it does not mean your system is at risk. Your distribution will take care of the Linux kernel and patch the security issues when discovered. But if your Linux operating system has reached the end of life, then it's a big issue. With no security updates from the distribution vendor, your system and sensitive data are highly susceptible to security vulnerabilities.
You must upgrade to the latest supported OS versions as soon as possible. Or, you can consider using TuxCare's Extended Lifecycle Support, which provides four years of support after the EOL status with vendor-grade security patches for Ubuntu 16.04, Ubuntu 18.04, CentOS 6, 7, and 8, as well as Oracle Linux 6. This solution also gives you additional time to plan the migration while keeping your system secure with all the security patches.
Ensure Kernel Security with KernelCare Enterprise
TuxCare's KernelCare Enterprise provides automated live patching for all major Linux distributions, including Debian, Ubuntu, Red Hat, CentOS, AlmaLinux, Cloud Linux, Oracle Linux, and more. It automatically applies critical security updates without having to reboot or schedule maintenance windows. Additionally, organizations can maintain compliance with industry standards while mitigating security threats with KernelCare.
Speak to TuxCare experts to learn about live patching and how it can enhance your organization's security posture.
Final Words
If you are still using Linux kernel 6.4 EOL, it is advised that you should upgrade it to the latest version of Linux kernel 6.5 or other LTS versions. However, you can wait for your Linux distribution to include the latest kernel in the next update.
The rolling-release distributions such as Arch Linux and Manjaro have already included Linux kernel 6.5, while other renowned distributions like Debian and Ubuntu will adopt the new kernel series soon. The upcoming Ubuntu rolling release, Ubuntu 23.10 "Mantic Minotaur," will also feature Linux kernel 6.5 series.
Lastly, the first release candidate for Linux kernel 6.6 is already available. The final release is expected to arrive at the end of October.
The sources for this article include a story from 9to5Linux.
Summary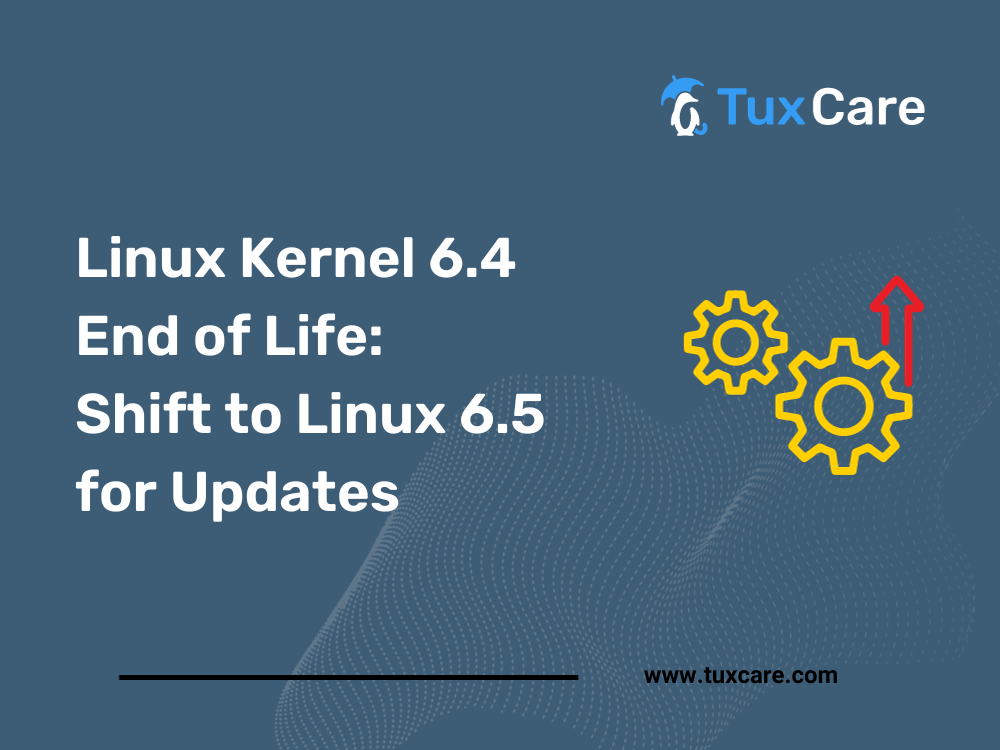 Article Name
Linux Kernel 6.4 EOL: Shift to Linux 6.5 for Updates
Description
Linux Kernel 6.4 has reached its End of Life (EOL). Discover why it is crucial to upgrade to Linux Kernel 6.5 for the security.
Author
Rohan Timalsina
Publisher Name
TuxCare
Publisher Logo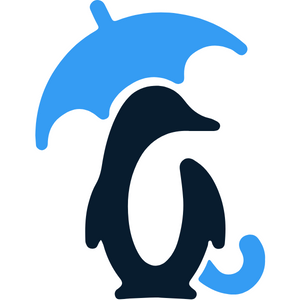 Looking to automate vulnerability patching without kernel reboots, system downtime, or scheduled maintenance windows?
Become a TuxCare Guest Writer