Manjaro 23 "Uranos" is Powered by Linux Kernel 6.5
The latest release of Manjaro OS, Manjaro 23 "Uranus", is powered by the latest kernel series Linux 6.5, which just arrived a few weeks ago. Based on Arch Linux, this rolling-release distro Manjaro is one of the first distributions to implement this kernel. Some major highlights in Linux kernel 6.5 include additions of Wi-Fi 7 support, MIDI 2.0 support, Landlock support for UML, enhanced support for AMD "Zen" systems, and more. For more features in Linux kernel 6.5, visit our previous blog post.
This Manjro update delivers a more user-friendly Arch Linux experience with numerous enhancements to different desktop environments.
Manjaro 23: New Updates
Latest Desktop Environments
This release has updated all three editions featuring the Xfce, GNOME, and KDE Plasma desktop environments to their latest iterations. This comprises Xfce 4.18 for the flagship edition, GNOME 44.4 for the GNOME edition, and KDE Plasma 5.27.7 LTS for the Plasma edition.
Notably, the KDE Plasma edition also includes the most recent KDE Gear 23.08 software suite and the KDE Frameworks 5.108 software suite, ensuring a top-notch Plasma desktop experience.
Older Hardware Support
For users with older hardware, this release provides two long-term supported kernels: Linux kernel 6.1 LTS and Linux kernel 5.15 LTS. These kernels are easily accessible for installation through the default package manager included with each Manjaro Linux edition.
Conclusion
The Manjaro Linux team has primarily focused on the GNOME, KDE Plasma, and Xfce editions in this release, with no additional details on other changes available as of the time of writing. Manjaro 23 is ready for download on the official website, catering to x86_64 (64-bit) desktops and ARM devices. For existing Manjaro 22 users, updating their installations is simple as they only need to run the sudo pacman -Syu command, thanks to the rolling release nature of the distribution.
The sources for this article include a story from 9to5Linux.
Summary
Article Name
Manjaro 23 "Uranos" is Powered by Linux Kernel 6.5
Description
Explore Manjaro 23, a significant release with Linux kernel 6.5 and the latest desktop environments: Plasma 5.27, GNOME 44.4, and Xfce 4.18.
Author
Rohan Timalsina
Publisher Name
TuxCare
Publisher Logo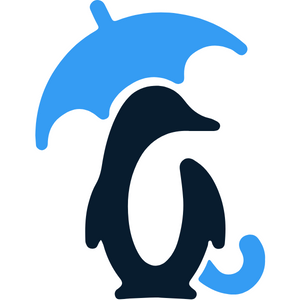 Looking to automate vulnerability patching without kernel reboots, system downtime, or scheduled maintenance windows?
Become a TuxCare Guest Writer