Mageia 9 Released: Linux 6.4, New Features and More
Mageia 9 is now available for download, a significant upgrade to this Mandriva Linux-based distribution, bringing forth a slew of fresh technologies, innovative features, and numerous enhancements.
This release boasts a reduced disk footprint for minimal installations, particularly noticeable when opting to disable the recommended packages. Additionally, it embraces SQLite for the RPM database, ensuring swifter package management, and incorporates Zstd compression for the stage1 images, enhancing overall performance.
Mageia 9: What's New?
Linux Kernel 6.4
Linux kernel 6.4 arrived with Intel LAM support, initial Apple M2 support, additional Rust code, AMD-guided autonomous mode, and other hardware updates.
In the security aspect, Security Enhanced Linux (SELinux), starting with the Linux 6.4 kernel, no longer supports runtime disabling.
For some time, SELinux had deprecated the ability to disable it at runtime through its configuration file or sysfs. By removing support for runtime disabling, SELinux developers can now implement a range of improvements that were previously hindered by this code
The Linux 6.4 kernel also introduced a new feature that allows the machine keyring to selectively store keys enforced by Certificate Authorities (CAs).
KDE Plasma 5.27 LTS
Mageia has traditionally featured KDE Plasma as its default desktop environment, and in Mageia 9, it has been refreshed to Plasma 5.27.5. The updated KDE Frameworks 5.105 and KDE Gear 23.04.1 software suites are accompanying this. It also offers support for various other desktop environments, including GNOME 44.2, Xfce 4.18, LXQt 1.3.0, MATE 1.26.0, and Cinnamon 5.6.
Hardware Support
Furthermore, it brings notable improvements in hardware support. It leverages the Mesa 23.1 graphics stack and adopts a kernel-linus flavor with the vanilla stock kernel, free from any additional patchset. Additionally, it offers support for the latest NVIDIA proprietary drivers found in the non-free repositories. It also provides out-of-the-box support for Prime GPU offloading for those using Nouveau drivers. Plus, it introduces a new utility called "Mageia-prime" to configure NVIDIA Prime on compatible systems.
Regarding sound servers, Mageia 9 accommodates both PulseAudio and PipeWire. While PulseAudio remains the default choice, users who prefer PipeWire can seamlessly switch from PulseAudio using the Mageia Control Center.
Conclusion
This version also addresses several bugs in this release. Please refer to the release notes for a comprehensive list of updated packages in Mageia 9 and additional information. To get started, you can download the live and installation images directly from the official website.
The sources for this article include a story from 9to5Linux.
Summary
Article Name
Mageia 9 Released: Linux 6.4, New Features and More
Description
Experience Mageia 9 OS with the new Linux kernel 6.4, a smaller disk footprint, new enhancements, and improved hardware support.
Author
Rohan Timalsina
Publisher Name
TuxCare
Publisher Logo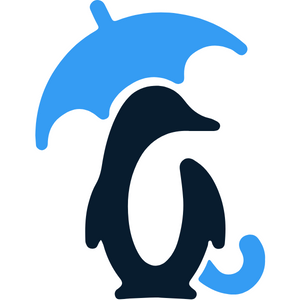 Looking to automate vulnerability patching without kernel reboots, system downtime, or scheduled maintenance windows?
Become a TuxCare Guest Writer