OpenMandriva ROME 23.08 Released with Linux Kernel 6.4
OpenMandriva ROME 23.08, the latest version of the rolling-release edition created by the OpenMandriva Association, has been released with the Linux kernel 6.4 and several other newer GNU/Linux technologies. The previous version of this edition, OpenMandriva Lx 23.03, was released five months ago with Linux kernel 6.2. As a rolling-release distribution, this update brings more up-to-date technologies for better hardware support and improved performance.
Now, let's look at some exciting updates in this release.
OpenMandriva ROME 23.08: What's New?
KDE Updates
It ships with the latest KDE Plasma 5.27.7 LTS release, along with the open-source KDE Gear 23.04.3 and KDE Frameworks 5.108. These software suites are all compiled using the Qt 5.15.10 LTS open-source application framework.
Application Updates
This release includes LibreOffice 7.6, Firefox 116, Chromium 116 as the default web browser, and Calamares 3.2.62 as the default graphical installer. These are just a few of the new packages included with this release. Also, Mozilla Firefox may not come preinstalled in this release.
Display Subsystem
ROME 23.08 brings the latest Mesa 23.2.0 graphics stack for Linux gaming, Xorg 21.1.8 display server, and Wayland 1.22.0 display server protocol.
Get ROME 23.08
New users who want to install this OS can download the latest ISO images from the links provided on the official website. It shows two options for download: mirror downloads and direct downloads. After clicking one of the download methods, choose ROME 23.08 version from the displayed list. It is also available in other editions besides the KDE Plasma, which features the GNOME and LXQt desktop environments.
The LXQt edition, a new edition for both "ROME" and "Cooker" editions of OpenMandriva Lx targeting users with older hardware, comes with the latest LXQt 1.3.0 desktop environment by default. In contrast, the GNOME edition comes with the latest GNOME 44.3 desktop environment.
The sources for this article include a story from 9to5Linux.
Summary
Article Name
OpenMandriva ROME 23.08 Released with Linux Kernel 6.4
Description
Discover new updates in OpenMandriva ROME 23.08 which ships with Linux kernel 6.4 and the latest KDE Plasma 5.27.7 desktop environment.
Author
Rohan Timalsina
Publisher Name
TuxCare
Publisher Logo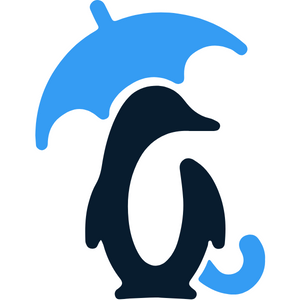 Looking to automate vulnerability patching without kernel reboots, system downtime, or scheduled maintenance windows?
Become a TuxCare Guest Writer