NIST Cybersecurity for EV Charging Stations Guidelines
The Biden administration has set out an objective in securing the future of electric vehicle charging. These objectives are set to be met using frameworks like NIST Cybersecurity for EV charging stations guidelines. However, the vulnerability of EV charging stations to cyber assaults is a serious problem brought on by this push for sustainability. 
The National Institute of Standards and Technology (NIST), a well-known US body for technology and competition, has released preliminary guidelines related to cybersecurity. NIST guidelines for EV charging cybersecurity emphasize the urgent necessity for strong cybersecurity measures within the EV industry in order to address this issue head-on. 
Guarding Against Cybersecurity Risks in the EV Landscape
The NIST is taking proactive steps to make sure that this transition is not damaged by cybersecurity flaws as the country shifts towards EVs to battle climate change. The recent advice from the agency emphasizes the importance against cybersecurity measures for electric car chargers.
Securing the Foundation: Beyond Digital Payment Systems
The incorporation of ultrafast charging networks is a key component of the EV ecosystem. It is highlighted in NIST's technical guidance. These networks must place a high priority on electric vehicle charging station security, protecting the larger EV equipment that connects with the power grid in addition to the digital payment systems incorporated into charging stations. The EV sector can prevent hackers from taking advantage of potential weaknesses by doing this.
The Perils of Overlooking Cybersecurity: A "Bring Your Own Device" Scenario
The absence of standardized cybersecurity standards for EV charging stations creates a risky situation analogous to "Bring your own device to the grid." Schneider Electric's Megan Samford, Chief Product Security Officer, compares this circumstance to the grid being uncontrollably connected to potentially vulnerable devices, opening it up to cyber assaults. 
The likelihood of hackers breaking into EV charging networks, stealing consumer data, or even planning harmful electric grid disturbances has driven the urgency to strengthen cybersecurity. 
Cybersecurity cannot be neglected as a result of a determined effort to increase EV production and adoption in both the US and Europe. The importance for a strengthened cybersecurity framework is highlighted by the Biden administration's proposal of ambitious car emissions standards. The goal is for EVs to account for 50% of new vehicle sales by 2030.
NIST's role in advancing legislation to implementation
NIST fills the gap between legislation and execution in order to secure charging infrastructure for electric vehicles. The US infrastructure law of 2021 allotted a sizable sum of $7.5 billion for the expansion of EV charging stations. Despite the fact that the statute initially required "appropriate" cybersecurity methods, the NIST draft guideline offers more focused and optional procedures. This provides a practical starting point for thorough cybersecurity investigation and mitigation.
Identifying Vulnerabilities and Mitigating Threat
Unsettling security flaws were discovered during a recent Sandia National Laboratories study of 12 EV charging equipment. Hackers could utilize these exposed usernames, passwords, and credentials to control or configure equipment.
NIST recommendations for charging station security emphasizes the interconnected aspect of EV charging infrastructure. This includes both operational technology and information technology systems. Companies have typically treated these systems independently, but due to their interdependence, NIST argues for a holistic approach to cybersecurity. This all-encompassing approach enables a more powerful defense against future cyber threats to EV charging stations.
The Arsenal of Cybersecurity: Encryption, Firewalls, and Forensics
The NIST recommendation emphasizes the critical need of protecting EV charging stations from cyberattacks. A hack that jeopardizes the capacity to charge vehicles on schedule can have far-reaching effects. By emphasizing this specific threat, NIST encourages stakeholders to prioritize counter-malware efforts.
Therefore, NIST cybersecurity for EV charging stations guidelines advocate a multifaceted approach to comprehensive cybersecurity. This includes fortifying networks with encryption, firewalls, and antivirus software. Furthermore, logging technologies should be used for extended periods of time to allow for forensic investigation in the aftermath of a cyberattack. These technologies provide crucial insights into how hackers obtained access, ensuring safe charging for electric vehicles.
Conclusion
The NIST cybersecurity for EV charging stations guidelines offer a beacon of cybersecurity resiliency as the EV industry speeds towards a more sustainable future. NIST standards for EV charging cyber protection guarantees that the electrified path ahead is lined with protections by promoting the integration of effective cybersecurity measures, protecting not just the EV ecosystem but also the broader power grid from future cyber threats.
We at TuxCare are here to provide you informed cybersecurity updates as well as their proactive solutions. 
Get in touch with an expert for any queries!
The sources for this piece include an article in WSJ and NewsNCR.
Summary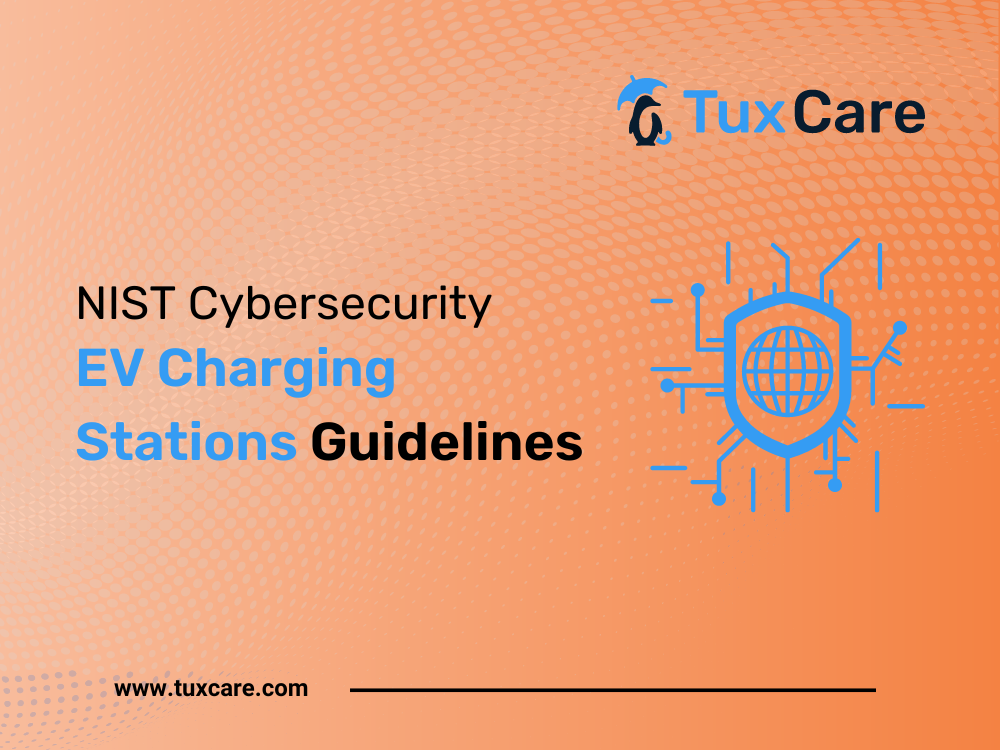 Article Name
NIST Cybersecurity EV Charging Stations Guidelines
Description
Discover the guidelines of the NIST Cybersecurity for EV Charging Stations & how they enhance security against cyber threats. Learn more now!
Author
Wajahat Raja
Publisher Name
TuxCare
Publisher Logo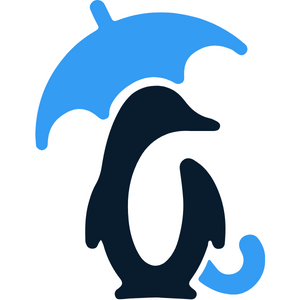 Looking to automate vulnerability patching without kernel reboots, system downtime, or scheduled maintenance windows?
Become a TuxCare Guest Writer