Weekly Blog Wrap-Up (August 21 – August 24, 2023)
Welcome to the TuxCare Weekly Blog Wrap-Up – your go-to resource for the latest insights on cybersecurity strategy, Linux security, and how to simplify the way your organization protects its data and customers.
At TuxCare, we understand the importance of safeguarding your valuable data and ensuring the smooth operation of your Linux infrastructure. That's why our team of Linux and open-source experts is dedicated to providing you with the most up-to-date information, Linux tips, and patch management solutions.
In each edition of our Weekly Blog Wrap-Up, you'll get a short breakdown of all our informative and thought-provoking blog posts and video blogs from the past week. Whether you're seeking expert insights into Linux security best practices, practical tips to optimize your system performance, or comprehensive strategies to streamline patch management, you'll find it all here!
We believe that knowledge is key to staying one step ahead in the ever-evolving world of Linux security, and our goal is to empower your organization with the tools and expertise needed to strengthen your Linux environment.
Feel free to click on the following blog post and video blog summaries to check out each in its entirety:
The Cybersecurity Maturity Model Certification (CMMC) is becoming a mandatory requirement for Department of Defense suppliers, and it's shifting the focus towards stringent patching policies. This blog post unpacks how live patching tools, such as TuxCare's zero-downtime kernel live patching, can help you effortlessly meet these rigorous security standards and stay compliant with FedRAMP.
Want to fortify your enterprise software against cyber threats? This blog post covers tips that can help, including everything from regular software updates and stringent data access controls to the essential role of multi-factor authentication and disaster recovery plans. Don't leave your company vulnerable; learn the multiple layers of security that can make your software practically impenetrable.
Still relying on CentOS 7 in your enterprise? This comprehensive guide covers everything you need to achieve risk compliance, from robust security measures to efficient patch management strategies. Check out this full blog post to find out more about how you can effectively safeguard your operations, save on long-term costs, and prepare for the platform's upcoming end of life.
Think managing patches in Linux is a walk in the park? This blog post dives into the complexities of Linux patch management, highlighting its critical role in both cybersecurity and system stability. Read this post to learn how to identify vulnerabilities, prioritize patches, and leverage essential tools so you can master this delicate art and keep your systems both secure and reliable.
Summary
Article Name
Weekly Blog Wrap-Up (August 21 - August 24, 2023)
Description
TuxCare Weekly Blog Wrap-Up – your go-to resource for the latest insights on cybersecurity strategy, Linux security and more
Author
Tim Walker
Publisher Name
TuxCare
Publisher Logo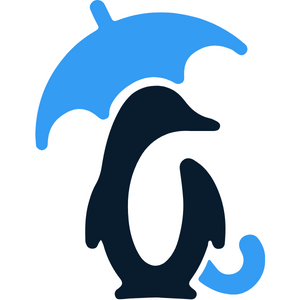 Looking to automate vulnerability patching without kernel reboots, system downtime, or scheduled maintenance windows?
Become a TuxCare Guest Writer