Weekly Blog Wrap-Up (June 12 – June 16, 2023)
Welcome to the TuxCare Weekly Blog Wrap-Up – your go-to resource for the latest insights on cybersecurity strategy, Linux security, and how to simplify the way your organization protects its data and customers.
At TuxCare, we understand the importance of safeguarding your valuable data and ensuring the smooth operation of your Linux infrastructure. That's why our team of Linux and open-source experts is dedicated to providing you with the most up-to-date information, Linux tips, and patch management solutions.
In each edition of our Weekly Blog Wrap-Up, you'll get a short breakdown of all our informative and thought-provoking blog posts and video blogs from the past week. Whether you're seeking expert insights into Linux security best practices, practical tips to optimize your system performance, or comprehensive strategies to streamline patch management, you'll find it all here!
We believe that knowledge is key to staying one step ahead in the ever-evolving world of Linux security, and our goal is to empower your organization with the tools and expertise needed to strengthen your Linux environment.
Feel free to click on the following blog post and video blog summaries to check out each in its entirety:
TuxCare has launched its SecureChain for Java service, addressing the growing threat of cybercriminals exploiting open source software supply chains. The service enables organizations to centrally manage and secure open source components, ensuring the absence of vulnerabilities and malicious code, while also providing visibility into packages and reliable security fixes, thereby minimizing security risks and avoiding code adaptation costs.
In this blog post, you'll discover important information about recent data leak incidents at Toyota, highlighting the cybersecurity lapses and vulnerabilities that led to the exposure of sensitive customer data. This post emphasizes the need for proper security vetting of cloud services, the dangers of storing source code publicly, and the importance of building an efficient cybersecurity posture to protect against data breaches and maintain customer trust.
This blog post explores the challenges of securing open-source software supply chains, which have become crucial in the software development ecosystem. It discusses the growing threat of cyberattacks, the complexity of dependency chains, the importance of visibility into open-source components, and offers a solution in the form of centrally managing a repository of pre-approved and secured open-source components to minimize security risks and accelerate time-to-market.
Gain an understanding of the history, features, advantages, and benefits of CentOS 7, and receive practical guidance and best practices for sysadmins. Additionally, this blog post highlights the upcoming end of security support for CentOS 7 in June 2024 and makes suggestions as to what organizations can do when that time comes – and what they should be doing now to prepare.
Summary
Article Name
Weekly Blog Wrap-Up (June 12 - June 16, 2023)
Description
TuxCare Weekly Blog Wrap-Up – your go-to resource for the latest insights on cybersecurity strategy, Linux security and more
Author
Tim Walker
Publisher Name
TuxCare
Publisher Logo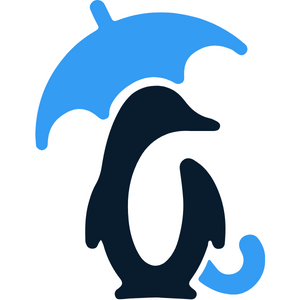 Looking to automate vulnerability patching without kernel reboots, system downtime, or scheduled maintenance windows?
Become a TuxCare Guest Writer