Weekly Blog Wrap-Up (October 30 – November 2, 2023)
Welcome to the TuxCare Weekly Blog Wrap-Up – your go-to resource for the latest insights on cybersecurity strategy, Linux security, and how to simplify the way your organization protects its data and customers.
At TuxCare, we understand the importance of safeguarding your valuable data and ensuring the smooth operation of your Linux infrastructure. That's why our team of Linux and open-source experts is dedicated to providing you with the most up-to-date information, Linux tips, and patch management solutions.
In each edition of our Weekly Blog Wrap-Up, you'll get a short breakdown of all our informative and thought-provoking blog posts from the past week. Whether you're seeking expert insights into Linux security best practices, practical tips to optimize your system performance, or comprehensive strategies to streamline patch management, you'll find it all here!
We believe that knowledge is key to staying one step ahead in the ever-evolving world of Linux security, and our goal is to empower your organization with the tools and expertise needed to strengthen your Linux environment.
Feel free to click on the following blog post summaries to check out each in its entirety:
Learn how to create, manage, and customize virtual machines effortlessly, whether you're a seasoned pro or just starting. Discover the potential of QEMU in various scenarios, from testing software to experimenting with different operating systems. With detailed insights and practical examples, this blog post is your gateway to unlocking the full potential of QEMU. Ready to take your virtualization skills to the next level? Dive into the full article and supercharge your emulation journey with TuxCare
Discover how TuxCare is extending the life of CentOS Stream 8 systems beyond the distribution's end-of-life date with essential security updates and support, ensuring stability and compliance for up to four additional years. TuxCare's Extended Lifecycle Support (ELS) program offers a seamless transition for enterprises, providing critical vulnerability patches and support for custom packages, backed by comprehensive security advisories. Learn how your organization can benefit from the flexibility and security of TuxCare's ELS by reading the full blog post.
Learn how to experience fewer headaches with your AlmaLinux deployment by diving into our comprehensive guide on troubleshooting common issues, from package management snags to user account hiccups. This blog post uncovers expert solutions to persistent problems like permission errors and networking woes, ensuring your system runs smoothly. Interested in extended security and support? Read the full post to find out how TuxCare's Enterprise Support can safeguard your AlmaLinux environment for up to 16 years.
Find out about the critical gap between how developers perceive supply chain attack risks and the harsh reality of pervasive vulnerabilities within their software dependencies. This eye-opening post reveals the startling statistics behind the false sense of security many developers harbor, despite the looming threats. Read the full blog post to take a deep look into the intricacies of safeguarding your code from the unseen dangers of supply chain attacks and learn the proactive steps needed to fortify your defenses.
Prepare for the "crypto-apocalypse" as advancements in quantum computing and innovative technologies like MemComputing threaten to dismantle the security of classical encryption methods. This blog post delves into the urgent need for quantum-resistant algorithms, revealing that the majority of organizations are unprepared for post-quantum challenges. Read this full post to learn why it's critical to start rethinking your cybersecurity strategy now and discovering how to future-proof your data against imminent quantum threats.
Summary
Article Name
Weekly Blog Wrap-Up (October 30 - November 2, 2023)
Description
TuxCare helps organizations take care of support, maintenance, & security for Enterprise Linux systems. Read our weekly wrap-up
Author
Tim Walker
Publisher Name
TuxCare
Publisher Logo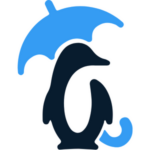 Looking to automate vulnerability patching without kernel reboots, system downtime, or scheduled maintenance windows?
Become a TuxCare Guest Writer