New Stable Q4OS 5.2 is Available Based on Debian 12
After Debian 12 "Bookworm" was released a month ago, many Debian-based Linux distributions have upgraded their base to Debian 12. The latest stable version of Q4OS that arrived last week, Q4OS 5.2, is also based on the Debian 12 release.
Q4OS 5.2, codenamed "Aquarius", offers a unique desktop experience that allows users to choose between KDE Plasma and Trinity desktop environments. Moreover, both desktop environments can coexist independently, and it is easy to switch between them. Trinity provides an old-school KDE3 desktop experience, while KDE Plasma is a more modern desktop environment.
In Q4OS 5.2, the KDE Plasma Edition is the flagship edition. It uses the stock look from upstream, but users can easily switch to the Q4OS dedicated Debonaire theme from System settings. This theme gives the KDE Plasma desktop a more traditional look and feel.
Q4OS is a Linux distribution that is designed for stability. The developers of Q4OS aim to provide an operating system that will work reliably for a long time, even after it has been installed and configured. Q4OS receives security fixes and updates on a regular basis, but new features are only added to the core system in exceptional cases. This is done to ensure that Q4OS remains stable and reliable.
Download Q4OS 5.2
Q4OS is free to download and use and the developers of Q4OS are committed to keeping Q4OS free for everyone forever. Since Q4OS is supported by a large community of users and developers, it gets frequent updates and bug fixes.
Q4OS 5.2 Aquarius with both desktop environments are available to download from the official website. This LTS release will receive security patches for up to 5 years and is expected to support until June 2028.
As of now, it is available for 64-bit/x64 computers, while a 32-bit/i686pae edition tailored for older i386 systems – both with or without PAE extension – will soon follow within a few days. Furthermore, the development team is actively working towards making Aquarius compatible with ARM devices as well.
The sources for this article include a story from 9to5Linux.
Summary
Article Name
New Stable Q4OS 5.2 is Available Based on Debian 12
Description
The latest stable version of the Q4OS operating system, Q4OS 5.2, was released based on the Debian 12 "Bookworm" release.
Author
Rohan Timalsina
Publisher Name
TuxCare
Publisher Logo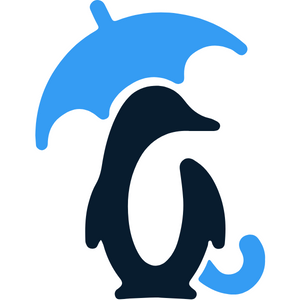 Looking to automate vulnerability patching without kernel reboots, system downtime, or scheduled maintenance windows?
Become a TuxCare Guest Writer