Proxmox VE 8.0 Released Based on Debian 12 "Bookworm"
Proxmox Server Solutions GmbH has released the new stable version of Proxmox Virtual Environment, Proxmox VE 8.0, based on the latest Debian 12 "Bookworm" release. This version offers an upgraded server virtualization management platform, and users of older versions can smoothly transition to the new release, thanks to a meticulously tested and detailed upgrade path provided by Proxmox.
Proxmox VE 8.0 introduces several significant updates, including the adoption of Linux kernel 6.2 as the default kernel. Furthermore, it implements the latest QEMU 8.0.2, LXC 5.0.2, ZFS 2.1.12, and Ceph Quincy 17.2.6. These enhancements ensure improved performance and compatibility for users.
Proxmox VE 8.0: Other New Updates
Ceph Enterprise Repository
Proxmox VE 8.0 introduces a new Ceph Enterprise repository, seamlessly integrating Ceph Quincy into the platform. This integration allows users to efficiently run and manage Ceph storage directly from any cluster node, facilitating the setup and administration of hyper-converged infrastructures.
By delivering Ceph through the stable Enterprise repository, Proxmox unifies the distribution of Ceph with other Proxmox VE components. As of version 8.0, all Proxmox customers with an active subscription gain access to the recommended stable Ceph Enterprise repository, which is suitable for production environments.
Sync Jobs
In this new release, Proxmox VE introduces a convenient feature known as authentication realm sync jobs. Designed explicitly for LDAP-based realms, including LDAP and Microsoft Active Directory, this feature automatically synchronizes users and groups at regular intervals. By automating the process, administrators can simplify management tasks and minimize the occurrence of configuration eros or omissions that may arise when synchronizing the realm manually.
Network Resources
Furthermore, network resources defined for Software-defined Networking (SDN) are now integrated as objects in the access control subsystem (ACL) of Proxmox VE. This update allows administrators to assign fine-grained permissions for the host network bridges and VNets to specific users and groups.
Resource Mappings
Users can now easily create and manage resource mappings in a Proxmox VE cluster through the API and the web interface. These mappings establish connections between resources like PCI(e) or USB devices and specific nodes within the cluster. In addition, Proxmox VE's Access Control List (ACL) system integrates these mappings, enabling users to access particular devices without root access. In the event of a conflicting entry, such as address changes or overlaps, users are promptly notified during VMstartup.
Secure lockout for 2FA
Proxmox VE now implements a secure lockout mechanism for Two-Factor Authentication (TFA) using Time-Based One-Time Passwords (TOTP) to enhance security measures. If a user account fails the second-factor authentication too many times, it will be temporarily locked out.
Thus, it provides protection against potential attacks where an attacker gains access to the user password and attempts a brute-force guess for the second factor. If TOTP fails consecutively too many times, TOTP will be disabled for the user account. Then a user will need to unblock the account using a recovery key or with the help of an administrator.
Text-based User Interface
It also introduces a text-based user interface (TUI) for the installer ISO, offering an alternative option for gathering all necessary information during installation. This eliminates any potential issues that may arise when launching the GTK-based graphical installer, particularly on newer or older hardware configurations.
Conclusion
Users can leverage Proxmox's out-of-the-box tools to manage and streamline their virtual environment management tasks through a web browser or the command line. Proxmox VE 8.0 is available to download from the official website. Those currently using Proxmox VE 7.x can effortlessly upgrade to the latest version, 8.x, by following the provided instructions for a seamless transition.
Moreover, individuals have the option to install Proxmox VE 8. x on an existing Debian system. This allows them to take advantage of the advanced features and functionalities offered by Proxmox VE while utilizing their preferred Debian installation setup.
Source: Proxmox.
Summary
Article Name
Proxmox VE 8.0 Released Based on Debian 12 "Bookworm"
Description
Learn about a new stable version of Proxmox Virtual Environment, Proxmox VE 8.0, based on the latest Debian 12 "Bookworm".
Author
Rohan Timalsina
Publisher Name
TuxCare
Publisher Logo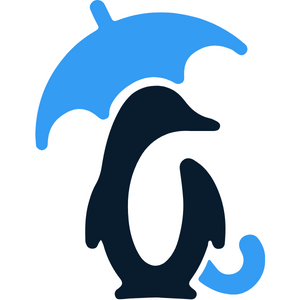 Looking to automate vulnerability patching without kernel reboots, system downtime, or scheduled maintenance windows?
Become a TuxCare Guest Writer