SparkyLinux 7.0 "Orion Belt" is Released Based on Debian 12
SparkyLinux 7.0, codenamed Orion Belt, has arrived based on the recent Debian release, Debian 12 "Bookworm". While SparkyLinux 7.0 comes with the stable Linux 6.1 kernel series, users also have the option to install newer kernels, like the latest Linux 6.3 kernel, for improved hardware compatibility.
About 20 different desktop environments and window managers are supported by Sparky, giving users a lot of alternatives and the opportunity to select what suits them best.
Sparky's "stable flavor" is the best option for anyone looking to switch to GNU/Linux without having to install it or change their computer's partition table. On the other hand, Sparky's rolling flavor caters to advanced users who are comfortable with slightly less stability in exchange for accessing the latest versions of software.
SparkyLinux 7.0: New Features
A notable addition in this version is the support for booting the amd64 ISO images on systems equipped with UEFI firmware and Secure Boot enabled. This enhancement enables users to potentially install SparkyLinux alongside Windows 10.
Although upstream has removed os-prober for detecting other operating systems on the same machine. SparkyLinux 7.0 retains the GRUB option to identify other OSes. However, this feature will be removed during the installation update process. Fortunately, the developers have provided a workaround in the release notes to address this.
This new release is available for download from the official website in the form of live ISO images. All images feature KDE Plasma, Xfce, LXQt, MATE, and Openbox graphical environments. Additionally, the MinimalCLI edition is supported on older 32-bit hardware.
Important Package Updates
Firefox 102.12.0ESR (114.0.1 in sparky repos)
Thunderbird 102.12.0
VLC 3.0.18
LibreOffice 7.4.5
Calamares 3.2.61
Openbox 3.6.1
Sparky APTus AppCenter 20230530
ntp replaced by systemd-timesyncd
Conclusion
While SparkyLinux 6 will receive security updates until 2026, users can now upgrade their installations to SparkyLinux 7 using an internally developed upgrade script, following the provided instructions. Furthermore, users of SparkyLinux Rolling 2023 who update their installations will be seamlessly transitioned to SparkyLinux 7.0 stable.
The sources for this article include a story from 9to5Linux.
Summary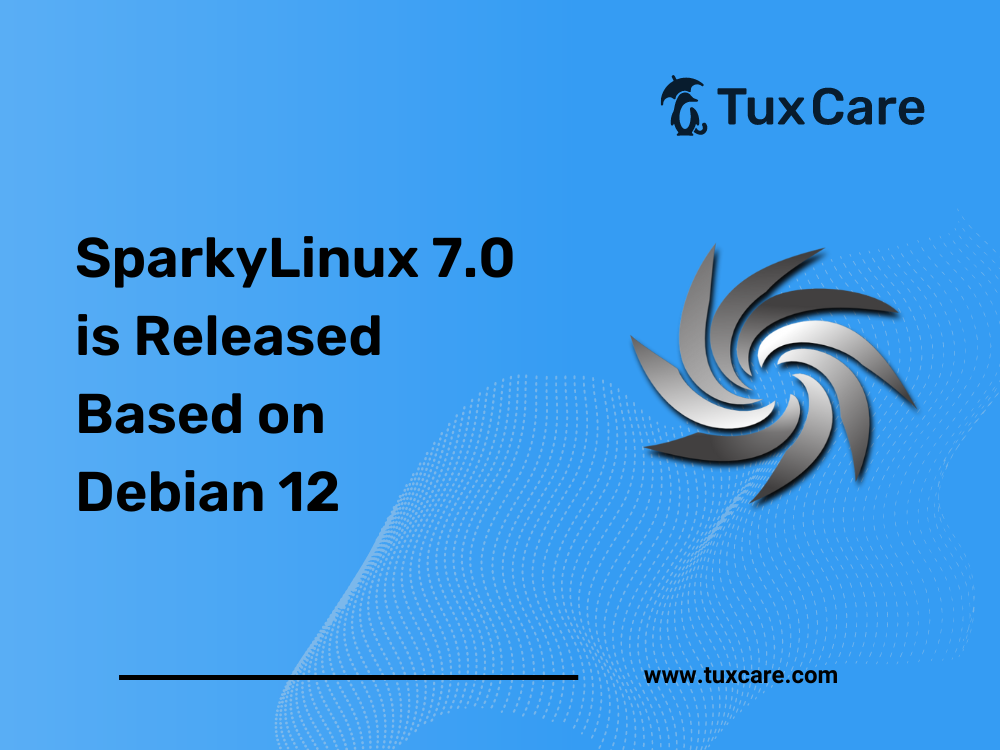 Article Name
SparkyLinux 7.0 "Orion Belt" is Released Based on Debian 12
Description
SparkyLinux 7.0 "Orion Belt" has arrived based on the latest Debian release, Debian 12 "Bookworm" with Linux kernel 6.1.
Author
Rohan Timalsina
Publisher Name
TuxCare
Publisher Logo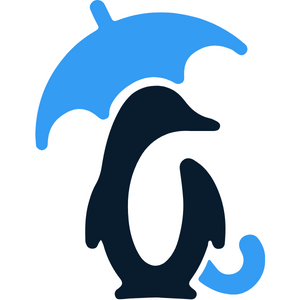 Looking to automate vulnerability patching without kernel reboots, system downtime, or scheduled maintenance windows?
Become a TuxCare Guest Writer