Ubuntu 23.10 "Mantic Minotaur" Released: Find What's New
The most anticipated Ubuntu interim release, Ubuntu 23.10, has finally arrived with the Linux kernel 6.5, GNOME 45, and many other improvements. Codenamed "Mantic Minotaur", this non-LTS release brings users cutting-edge security and technology advancements.
In this article, we will talk about some notable features and improvements introduced in this short-term release of Ubuntu.
Ubuntu 23.01: New Updates
Linux Kernel 6.5
In Ubuntu 23.10, the kernel, which serves as the core of every Linux distribution, undergoes a significant transformation as it evolves to the latest kernel version 6.5. This latest release introduces a multitude of enhancements, spanning from enhanced hardware compatibility to a noticeable boost in system performance. Notable features of Linux Kernel 6.5 include expanded support for WiFi 7, seamless compatibility with MIDI 2.0, and various other noteworthy improvements.
New GNOME 45
For those passionate about GNOME, Ubuntu 23.10 has something extraordinary in store – the arrival of GNOME 45. Prepare to revolutionize your desktop experience with a plethora of exciting enhancements.
One remarkable addition is the integration of the KMS thread, which optimizes Mutter's performance by dedicating a separate thread to handle cursor movement. This improvement results in smoother and more responsive desktop interactions. Additionally, Wayland now boasts YUV color support, enhancing efficiency in dynamic, high-motion scenarios, especially in video and image processing. This means that applications can efficiently delegate YUV to RGBA conversions to the compositor, offering a more seamless visual experience.
But that's not all! Users can indulge in the updated Adwaita styles in Settings and GNOME Files, showcasing split headerbars between the left and right panes, alongside the introduction of global search in Nautilus. Explore the fresh workspace icons at the bottom-left corner for an added touch of visual elegance to your desktop.
Flutter-based App Store
Ubuntu 23.10 introduces an exciting addition in the form of the all-new App Center. This app store, built on Flutter technology, showcases a modern design, improved search capabilities, enhanced app previews, and the option to switch between Snap and Debian packages. While it doesn't replace the traditional Software Center, it significantly improves Ubuntu's software repositories.
It's worth noting that the majority of the applications available in the new App Center are Snap apps sourced from the Snapcraft store. Flatpak applications are not included, so new Ubuntu users, especially those new to the system, will predominantly encounter Snap apps in their software ecosystem.
Restricted unprivileged user namespaces
In Ubuntu 23.10, a new security enhancement takes center stage. This feature imposes restrictions on the use of 'unprivileged user namespaces' within the kernel, a feature that can be beneficial for creating more secure application sandboxes.
You might wonder why restrict something useful. Well, unprivileged user namespaces, while useful, can also be exploited by potential attackers.
To mitigate this risk associated with the feature, AppArmor will be employed to grant or deny access to unprivileged user namespaces selectively.
It's worth noting that this security feature won't be activated by default; instead, it will be available as an opt-in option via the command line. Canonical intends to gather user feedback and may consider making it the default setting through a future update.
Conclusion
Ubuntu 23.10 comes pre-installed with Python 3.11.5, eliminating the need for a separate Python 3.11 installation. It's important to note that Python 3.12 was released a few weeks ago and may not be included in this release. Additional updates to the toolchain encompass PHP 8.2, GCC 13.2, GlibC 2.38, Ruby 3.2, and Golang 1.2.
While many of these updates are tailored for the 'Ubuntu ecosystem' and exhibit a more closed nature, it's essential to recognize that Ubuntu 23.10, as the most widely used Linux distribution, stands as a compelling release. It serves as a critical stepping stone in building the groundwork for the next Long-Term Support (LTS) release.
The sources for this article include a story from DebugPoint.
Summary
Article Name
Ubuntu 23.10 "Mantic Minotaur" Released: Find What's New
Description
Explore the new Ubuntu 23.10 (Mantic Minotaur) release featuring Linux 6.5 and GNOME 45. Discover enhanced performance and security updates.
Author
Rohan Timalsina
Publisher Name
TuxCare
Publisher Logo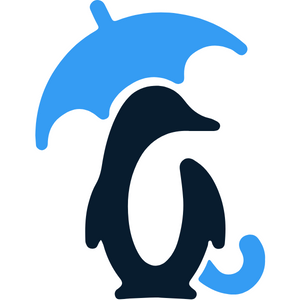 Looking to automate vulnerability patching without kernel reboots, system downtime, or scheduled maintenance windows?
Become a TuxCare Guest Writer