StarFive's VisionFive 2 is Now Supported By Ubuntu 23.04
Canonical, the publisher of widely used Ubuntu Linux distribution, has announced the release of an optimized version of Ubuntu 23.04 for the StarFive VisionFive 2 RISC-V single-board computer.
This marks the second collaboration between Canonical and StarFive Technology, a cutting-edge firm that builds top-tier RISC-V-based products, to bring the Ubuntu Linux operating system to the most recent models of the company's single-board RISC-V computers.
What is RISC-V?
RISC-V is an open-source Instruction Set Architecture (ISA) that outlines the proper operation of a computer process. As it is modular and customizable, designers can make chips that meet specific requirements without acquiring a license for proprietary technology. This makes it possible to create computer hardware with more creativity and flexibility.
Therefore, it's swiftly gaining acceptance in the IT sector as a competitive alternative to exclusive ISA designs. In short, RISC-V is a free, open alternative to conventional computer processing architectures.
Open-source software and standards have changed the world in the past ten years. The hardware industry has embraced open standards and cooperation at this level because RISC-V is the most common and open-source instruction set architecture in history.
Moreover, the RISC-V ISA gives software and hardware designers more freedom in terms of architecture, and it aims to become the industry standard ISA across computing. From low-cost microcontrollers to expensive server-grade CPUs, the design can be used with a variety of processes.
Introduction to StarFive's VisionFive 2
StarFive, a Chinese high-tech company established in 2018, owns independent intellectual property rights. They provide cutting-edge products based on RISC-V, such as CPU IP, SoC, and development boards. StarFive is one of China's leading companies focused on RISC-V technology and ecosystem development.
VisionFive 2 is the world's first single-board computer (SBC) based on RISC-V technology that integrates a GPU and offers high performance. This latest version of VisionFive 2 significantly improved over its previous generation, featuring enhancements in the processor work frequency, multimedia processing capabilities, and scalability. With its excellent performance and affordable price, VisionFive 2 is currently the most popular RISC-V development board available in the market.
Ubuntu for the StarFive VisionFive 2 SBC
In August 2022, Canonical announced the optimized Ubuntu 22.04.1 LTS for the VisionFive RISC-V SBC, and now, Ubuntu 23.04 will be accessible on the VisionFive 2 SBC, a cost-effective and high-performance development platform for an array of edge computing use cases.
The JH7110 64-bit SoC from StarFive powers the VisionFive 2 RISC-V single-board computer, which features an integrated 3D GPU, a high-performance 64-bit RISC-V processor clocked at 1.5 GHz, up to 8 GB of DDR4 RAM, a 40-pin GPIO header, two RJ45 Gigabit Ethernet ports, an M.2 M-key slot, and HDMI 2.0 video output.
Additionally, H.264 and H.265 4K@60fps video decoding, H.265 1080p@30fps video encoding, and JPEG encoder/decoder are all capabilities of VisionFive 2. According to StarFive Technology, VisionFive 2 is the first RISC-V SBC in mass production featuring a 3D GPU.
If you want to utilize Ubuntu Linux on the StarFive VisionFive 2 RISC-V single-board computer, you may now download the optimized Ubuntu 23.04 image from the official website.
The sources for this article include a story from Ubuntu.com.
Summary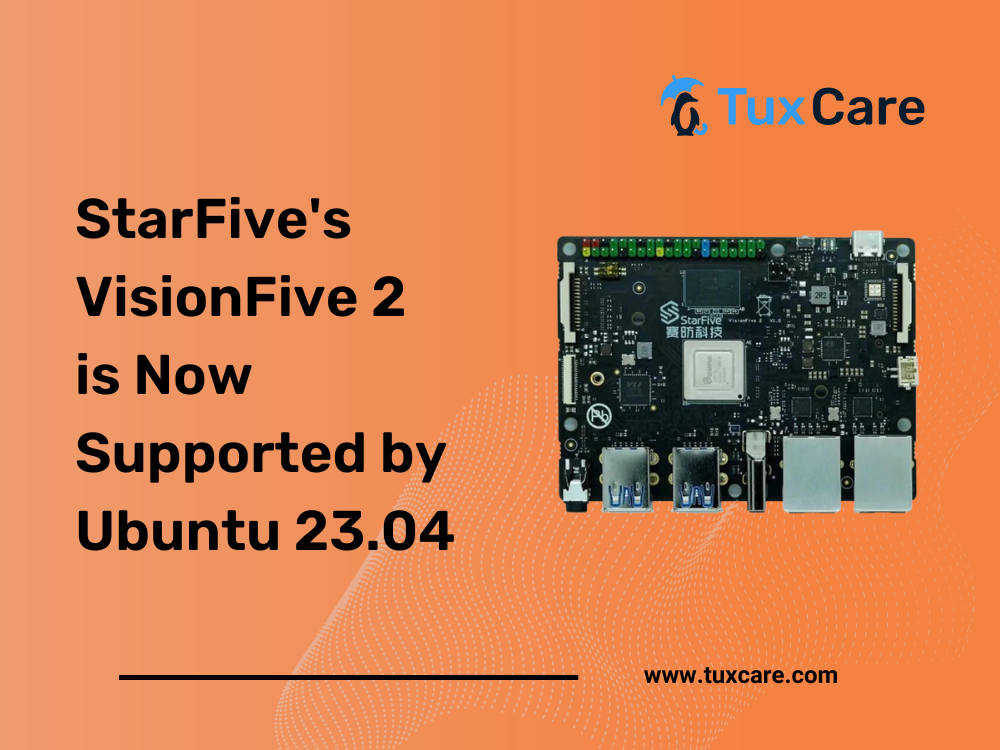 Article Name
VisionFive 2 SBC is Now Supported By Ubuntu 23.04
Description
Canonical has announced the release of an optimized version of Ubuntu 23.04 for StarFive's VisionFive 2 RISC-V single-board computer.
Author
Rohan Timalsina
Publisher Name
TuxCare
Publisher Logo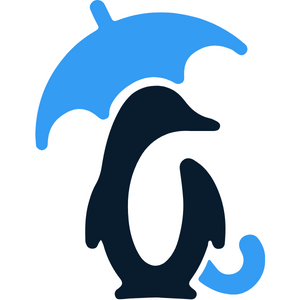 Looking to automate vulnerability patching without kernel reboots, system downtime, or scheduled maintenance windows?
Become a TuxCare Guest Writer