Solus 4.4 "Harmony" Gets New Updates with Linux Kernel 6.3.8
The latest version of the Solus operating system, Solus 4.4, was released with new desktop environment updates, new software, and hardware enablement. Solus 4.4, code-named "Harmony," ships with the stable Linux kernel 6.3.8 and the latest series of supported desktop environments.
Solus 4.4: What's New?
Kernel and Hardware Enablement
As said earlier, this version features Linux kernel 6.3.8, which means it provides support for a wider range of devices, including:
AMD Radeon RX 7600, 7900 XT, and 7900 XTX cards
Intel Arc cards
NVIDIA 40 series cards
Support for laptops with ATH11K wifi
Better support for various light sensors and accelerometers
The kernel in this release is configured to enable zram by default, providing a better user experience for devices with low memory (< 3GB). In addition, the CONFIG_NFT_FIB_INET option can be enabled to allow the Firewalld/nftables firewall to work.
Updated Applications
Solus 4.4 features the following updated applications:
Firefox 114.0.1
Thunderbird 102.12.0
Rhythmbox for audio playback on Budgie, GNOME, and MATE
Celluloid as the default video playback for Budgie and GNOME
MATE with VLC for video playback
Plasma with Elisa for audio playback and Haruna for video playback
Desktop Environment Updates
Solus 4.4 ships with Budgie 10.7, KDE Plasma 5.27 LTS, GNOME 43.5, and MATE 1.27 desktop editions.
Budgie
Solus includes the latest Budgie 10.7.2 version and uses Nemo file manager by default instead of Nautilus. Moreover, it has undergone multiple bug fixes, such as:
The Budgie Menu reloading during an AppIndex change when the menu is open
Large fonts pushing the close button out of notification popups
Notification popups will no longer steal focus
Notifications causing screen flickering when in a full-screen application
GNOME
The GNOME Edition features the latest GNOME 43 series release, GNOME 43.5, with dark mode enabled by default. In addition, the default shell theme is set to Adwaita, whereas the default GTK theme is Adwaita-Dark.
MATE
The Mate Edition brings the latest MATE 1.27 series release, 1.27.1. Solus 4.4 might be the last version to include the MATE edition because the Solus team has planned to discontinue the MATE edition stating that it does not have a credible and active Wayland strategy.
Plasma
The Plasma Edition has the latest Plasma Desktop 5.27.5, KDE Frameworks 5.106.0, KDE Gear 23.04.2, and the KDE branch for QT 5.15.9.
Solus is an independent GNU/Linux-based 64-bit operating system for personal computing. The ISO images of Solus 4.4, packed with several updates and Linux kernel 6.3, is available on this official download page.
The sources for this article include a story from getsol.us.
Summary
Article Name
Solus 4.4 "Harmony" Gets New Updates with Linux Kernel 6.3.8
Description
Solus 4.4 was released with Linux kernel 6.3.8, new desktop environment updates, updated software, and hardware enablement.
Author
Rohan Timalsina
Publisher Name
TuxCare
Publisher Logo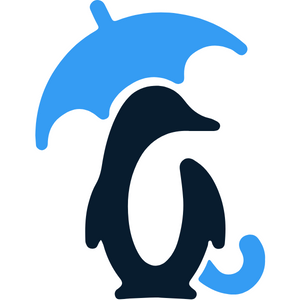 Looking to automate vulnerability patching without kernel reboots, system downtime, or scheduled maintenance windows?
Become a TuxCare Guest Writer